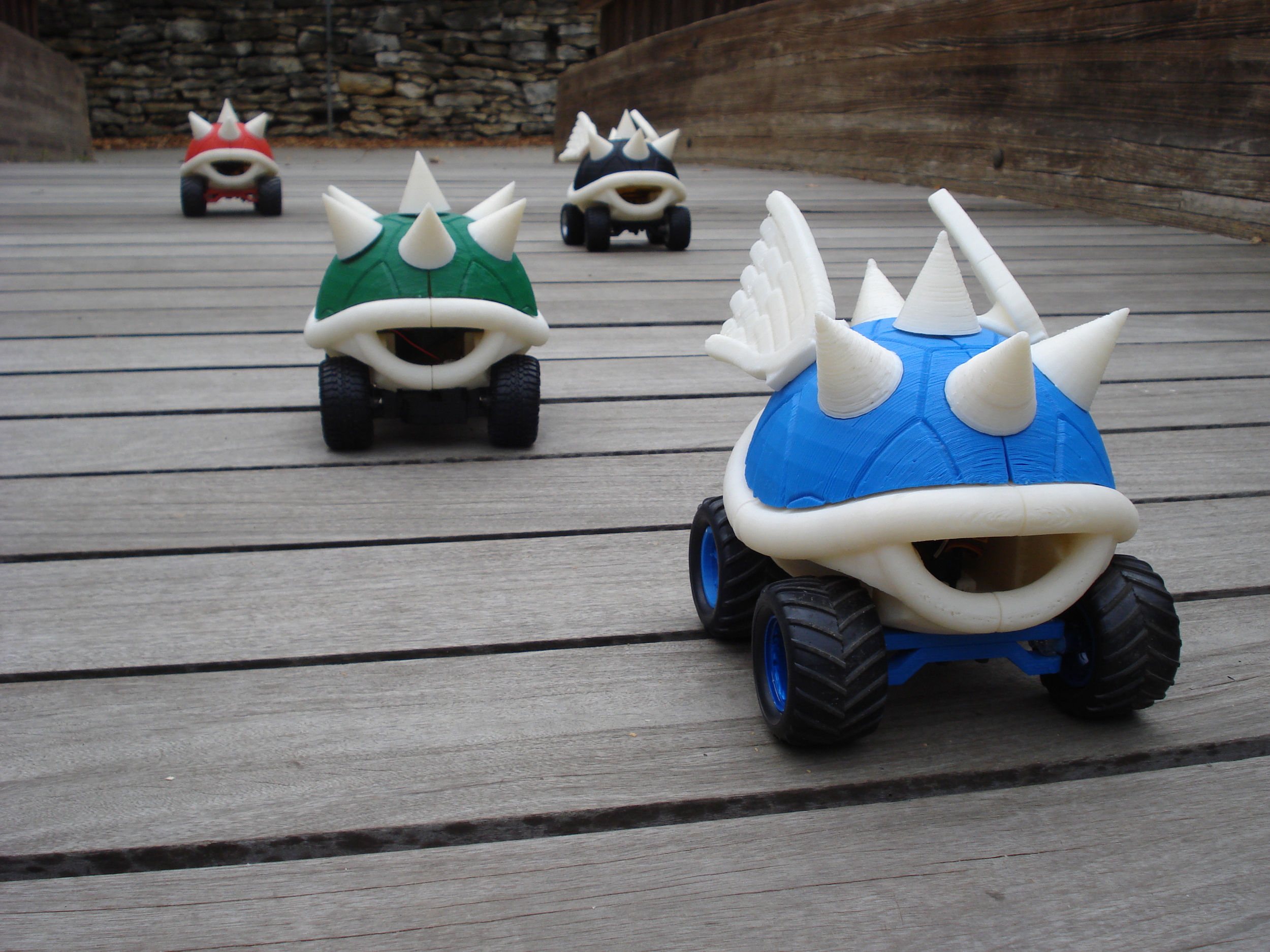 I think we can all agree, life would become much more interesting if I launched a turtle shell at you every once and a while.
But it's no fun if I'm the only one with a shell to launch. Therefore,
Turtle Shells for Everybody!!!
One day I decided that the world needed to have Mario Kart style turtle shell RC cars in it.
So I Built them. They are very good at making people smile.
Summer 2011